Clarke, Thorpe, Headed Down South with Canadian Junior National Team Spring Training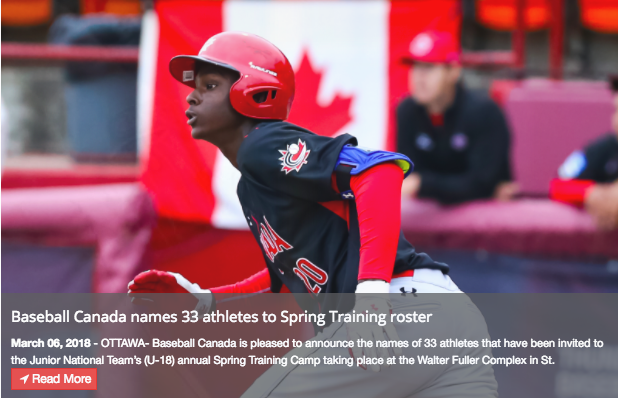 Congratulations is in order for two of our athletes, Denzel Clarke and Keegan Pulford-Thorpe, on being selected to the Canadian Junior National Team (U-18) for their Spring Training trip (March 15th-24th). Clarke and Thorpe will be joined by 31 other players from across the country to train, practice, and take on minor league teams from the Baltimore Orioles, Philadelphia Phillies, Detroit Tigers, Tampa Bay Rays and Toronto Blue Jays in St. Petersburg, Florida.
This will be the second trip for 2019 LHP Keegan Pulford-Thorpe – he will be throwing on Monday the 19th against the Ft. Lauderdale Stars and Saturday the 24th against the Tampa Bay Rays. Denzel Clarke is a veteran of the program, being on the team for a few years and having recently represented Canada in the 2017 U-18 World Cup.
You can catch the action by following Baseball Canada on Twitter (@baseballcanada) and can listen in live through Radio St. Pete.