Everything you need to get to your next level, all in one place. Our high performance program was designed to get the results that matter – throw harder, run faster, hit the ball farther.
Our high-performance program is not for the casual player. It's not a walk in the park, a social event, or a place to just hang out. It is exclusive to those who are willing to do anything to get better.
Each player will undergo a detailed clinical, performance and biomechanical assessment to establish individual needs. We will analyze our findings, explain them to you, and develop a program specifically tailored to get you better.
By integrating a number of tools, from strength and conditioning & weighted baseballs to performance therapy and mobility work, we can maximize training adaptations and get you where you need to be.
Analyzed. Designed. Monitored. Delivered.
Don't let your talent suffer as a result of poor training.
Our High Performance program is for the dedicated High-School athlete looking to chase down his potential.
The program spans the entire course of the off-season, starting in October and running until the end of April.
Athletes will go through a mandatory assessment at the start of the program to identify limiting factors and serve as a baseline for performance metrics moving forward. To learn more about our assessment process click here.
 Session Information 
High-Performance sessions typically last 2 hours in duration and athletes will train up to 3x a week at BDG (depending on the package purchased). The first half of each session will be focused on skill development and the second we will transition into the gym for strength development.
Throughout sessions, athletes will work through their individualized training programs under the watchful guidance of our staff and in a competitive small-group atmosphere that pushes the athletes past what they are capable of achieving training alone.
Sample biomechanics report generated from Pitch AI – a component of our comprehensive assessment every High-Performance athlete will undergo. 
"The minute you walk through the door at BDG, you can tell it's a different kind of facility.
Getting to train alongside top-notch athletes and benefit from cutting-edge technology while being guided by expert minds drives you to become the absolute best player you can be.
There is no doubt in my mind that I would still be trying to break the 90mph barrier if it weren't for BDG."
Everything the elite baseball player needs. All in one facility.
We believe that in order for players to maximize their development, they need access to technology, individualized programs, and hands on coaching. They need the skill coach, strength and conditioning coach, and therapist to be on the same page, delivering an integrated program. 
That is why we created the Baseball Development Group.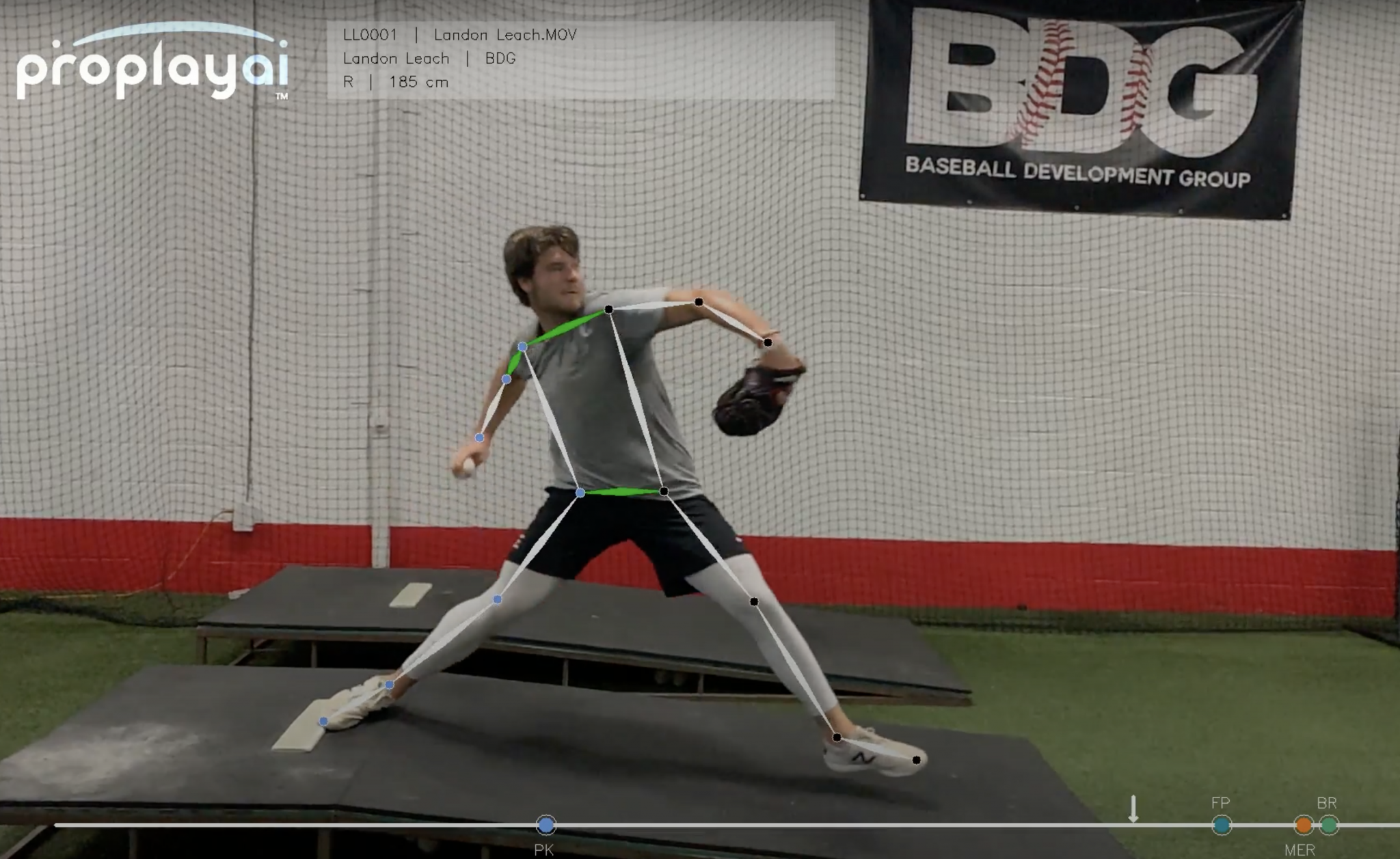 Experience the BDG Difference