WHAT IS HIGH PERFORMANCE?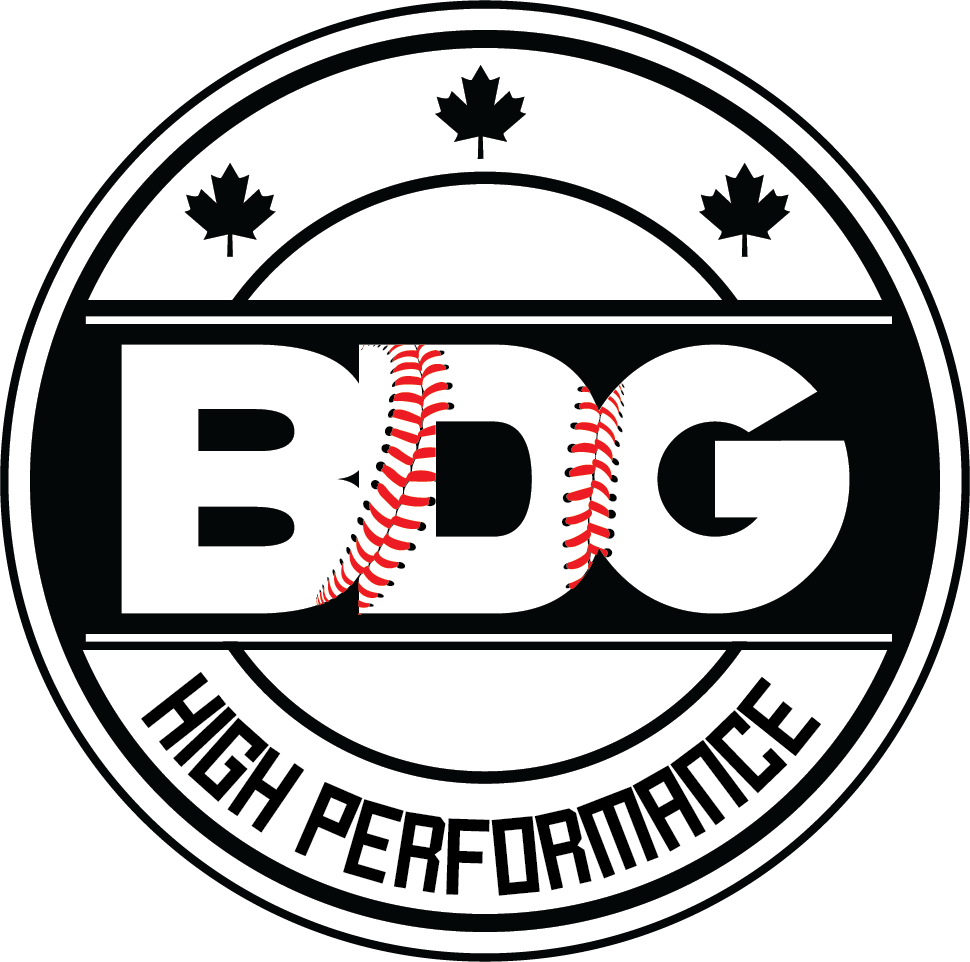 For BDG athletes, High Performance is not just a term – it's a lifestyle. Training at BDG is for those who are willing to do anything to get better. It's not a walk in the park, a social event, or a place to just hang out.
Each player will undergo a detailed clinical, performance, and biomechanical assessment to establish individual needs. We analyze our findings, explain them to you, and develop a program specifically tailored to help you reach your goals.
Through the integration of a number of tools including strength and conditioning, weighted baseballs, performance therapy, and mobility work; we can maximize training adaptations and get you where you need to be.
You supply the work ethic, we supply the plan.
Ready to chase down your potential?
WHY GUESS WHEN YOU CAN MEASURE?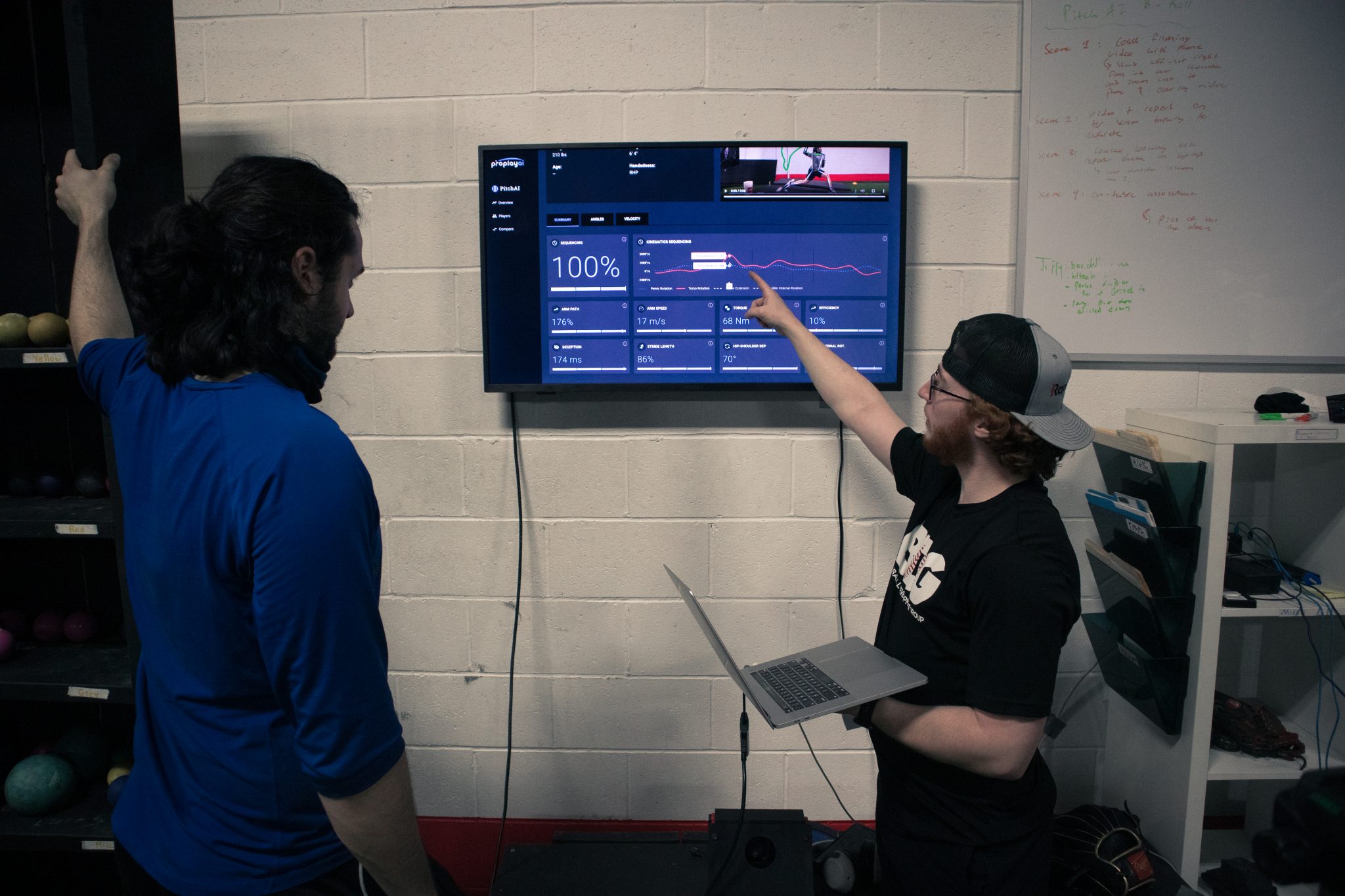 Equipped with the latest technologies in baseball player development and coaches that have built their reputation on being able to interpret them, every athlete will have an unrivalled opportunity to learn exactly how they stack up against their competition.
That is merely the beginning.
In daily training, our coaches leverage technologies and software from partners such as ProPlayAI & Kinetic Pro Performance, in addition to our own systems to keep athletes and coaches accountable, track progress, measure response to stimulus, etc.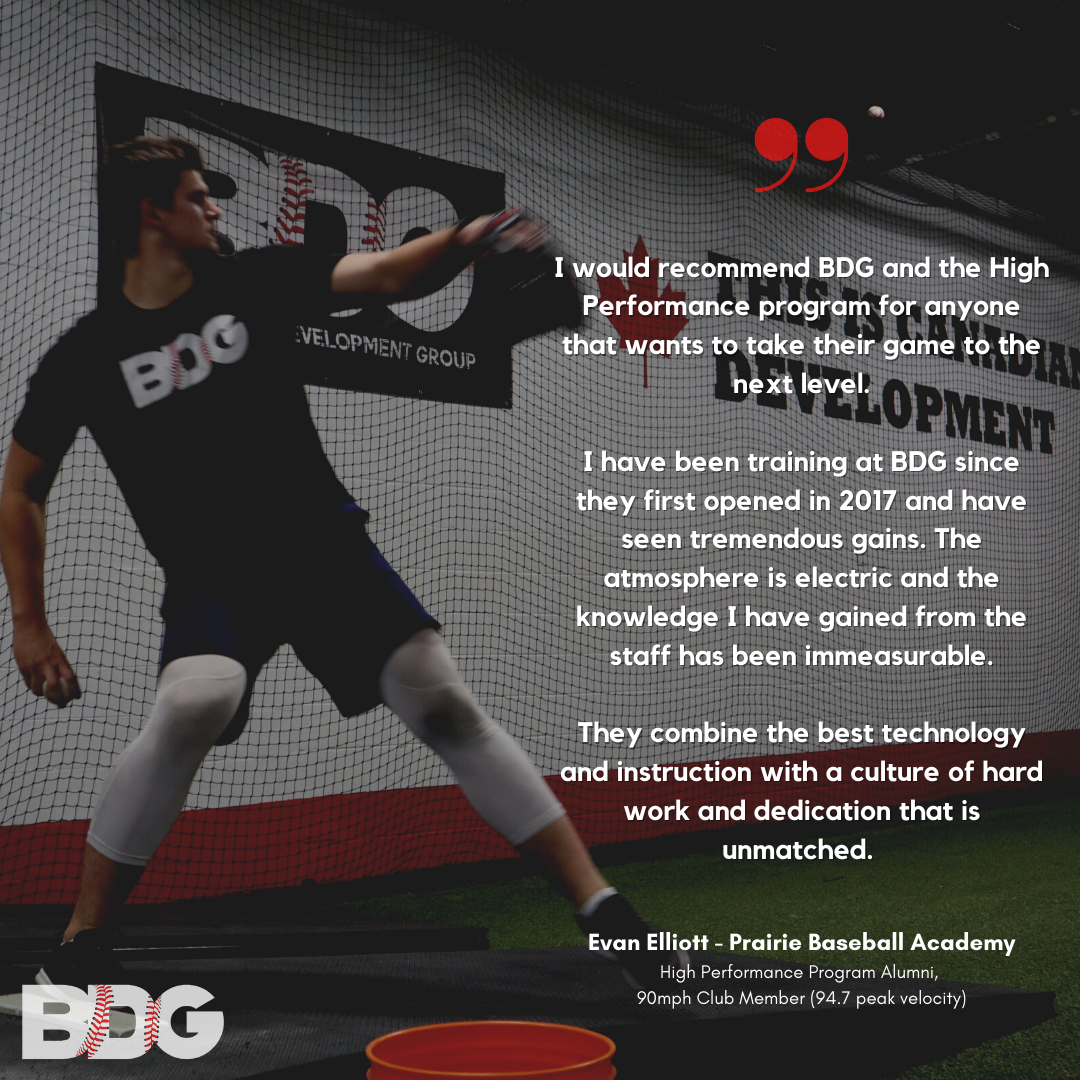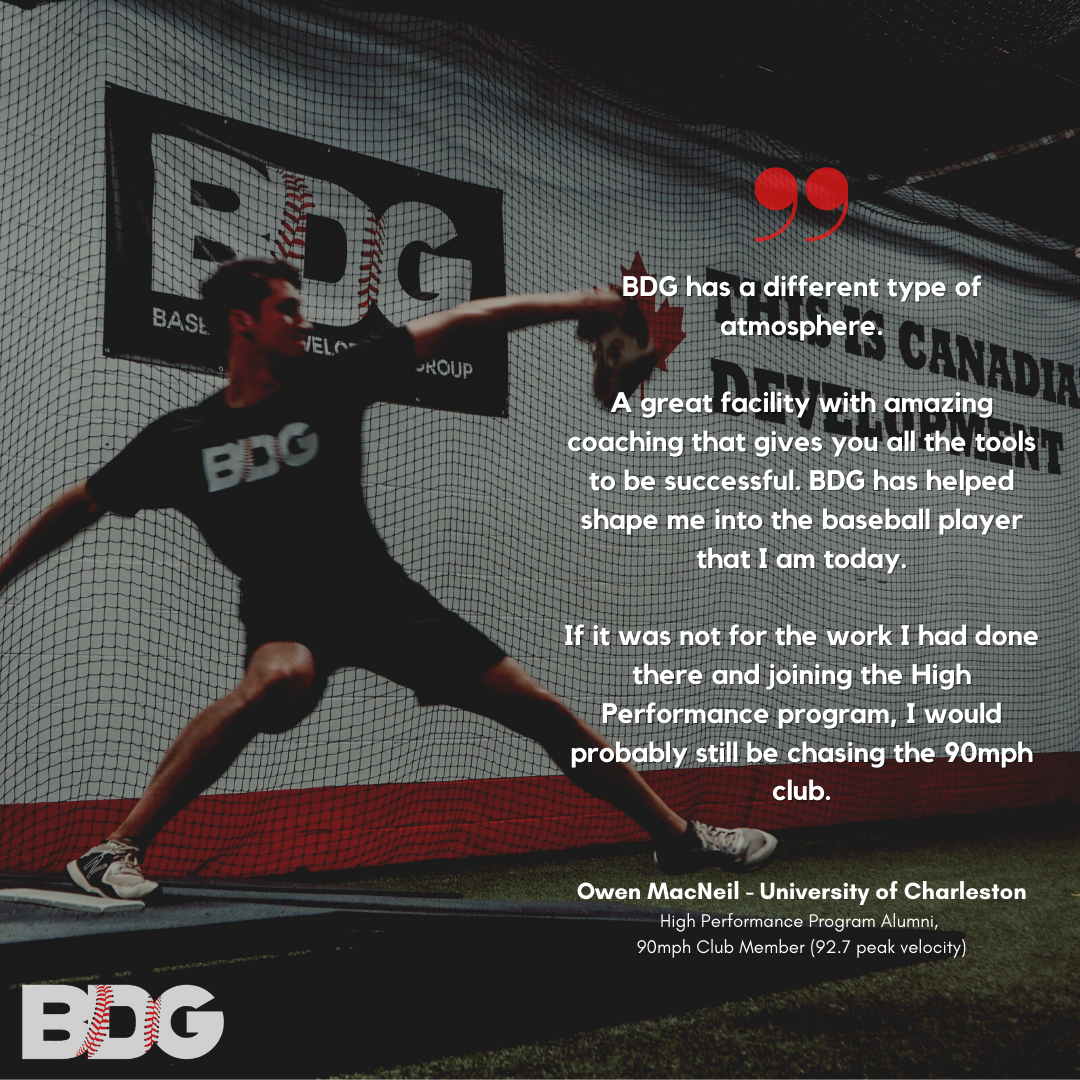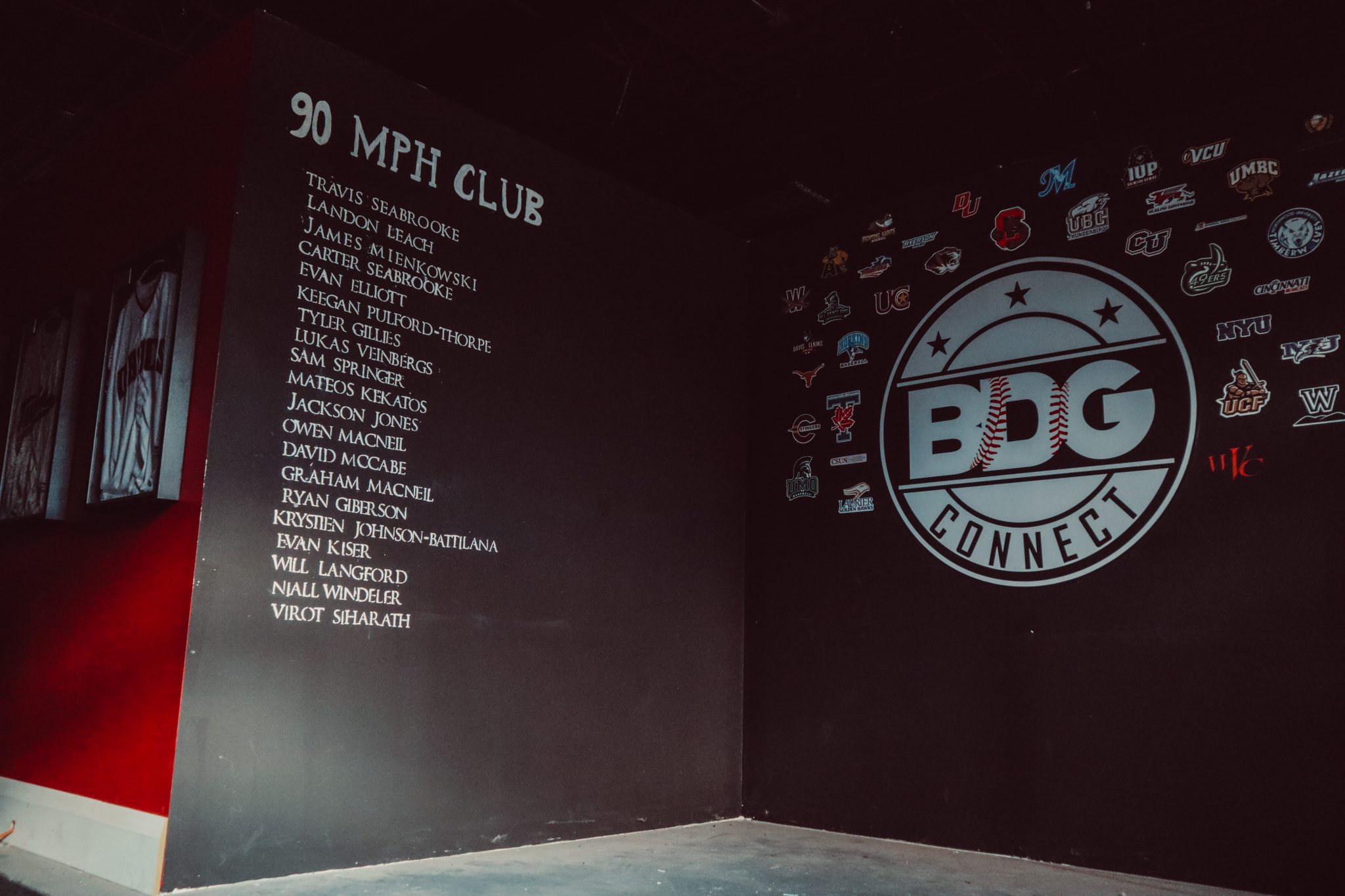 Since 2017 BDG has been home to some of Canada's top baseball talent.
#BDGbuds
How much does the program cost?
Training fees are customized to how many days of in-person training athletes signup for, if they require additional "remote" work, and age.
To get started please purchase an assessment package here. Included in our assessment is a free month of training.
If you'd like further details on pricing before committing to an assessment please contact us at info@baseballdevelopmentgroup.
How do I register?
All athletes new to BDG or who have not been assessed in 2020 will need to schedule an assessment.
To book your assessment and begin training please fill out the application form below.
Why is an assessment mandatory?
The assessment is the building block to all our programming decisions. 
By running athletes through a comprehensive assessment and taking the time to get to know the athlete, their history, current skills, physical makeup, etc, we are able to construct individualized and scientifically driven training programs that have unrivalled results.
As athletes enter the program, we can refer back to their assessment as a north star for where the lowest hanging fruit is to attack for their development.
As a High-Performance member, you will receive a free reassessment 6 months into training.
What ages is High Performance for?
Every athlete at BDG is a High Performance athlete.
High Performance is a semi-private membership to training services. Athletes will be grouped according to their age (ie. youth, high school, college, professional) but at times will train alongside older or younger athletes.
Our professional, collegiate, and high school hours start in the afternoon, crossing over into the early evening at which point youth groups commence.
For the summer of 2021 group size will be kept to a maximum of 6 athletes with a 1:3 coach to athlete ratio.
Do you only train pitchers?
We are known for our pitching development and that is our specialty. However, we accept position players interested in improving their throwing mechanics and overall strength/power.
Please note, at this time there is no hitting instruction offered. However, at various stages of the year position players can expect regular live-abs off numerous top-tier arms. As such, training fees will be adjusted to reflect this.
What does a High Performance session typically look like?
Athletes will be grouped according to age and sign up for semi-private training sessions.
Sessions will last approximately 2 hours. Depending on the training package purchased, athletes can signup for as few as 2 sessions weekly or up to 4.
The first 15-20 minutes is dedicated to warmup which athlete-specific mobility work from our assessment findings.
Next, athletes move into roughly an hour of skill-specific work. Here, athletes will work through their customized training programs in a competitive small group atmosphere under the watchful eyes of our coaches.
In the second half of the session, athletes will transition into the weight room where they will attack sport-specific strength and conditioning. Each athlete will have their own individualized program designed by our Director of Performance Dr. Tyler Dobos. Each program weaves mobility, speed and power into the sessions to develop a well-rounded athlete.
How does my team training fit into BDG's program?
At BDG we try to be as flexible and accommodative as possible with athletes outside commitments (ie. team training).
Our High-Performance groups are flexible and span numerous time-slots across the week. Athletes can signup for any time they are available.
If athletes are required to follow strength, throwing, etc, program by their team we can make accommodations for that.
Our number 1 priority is making our athletes better, whatever outside demands an athlete may have we can adjust our programs on our end to uphold that mission and satisfy your team's requirements.
READY TO CHASE DOWN YOUR POTENTIAL?