Age appropriate High Performance for 13-15u
Futures Program athletes will be taken through a condensed version of our Assessment Process prior to starting their individualized training program. This assessment includes a range of motion screen with one of our chiropractors in training, collecting basic strength metrics, perform jump testing, and capture several throws on PitchAI.
Assessments for Futures athletes are optional, but encouraged.
Click on the image to the side to view an example assessment.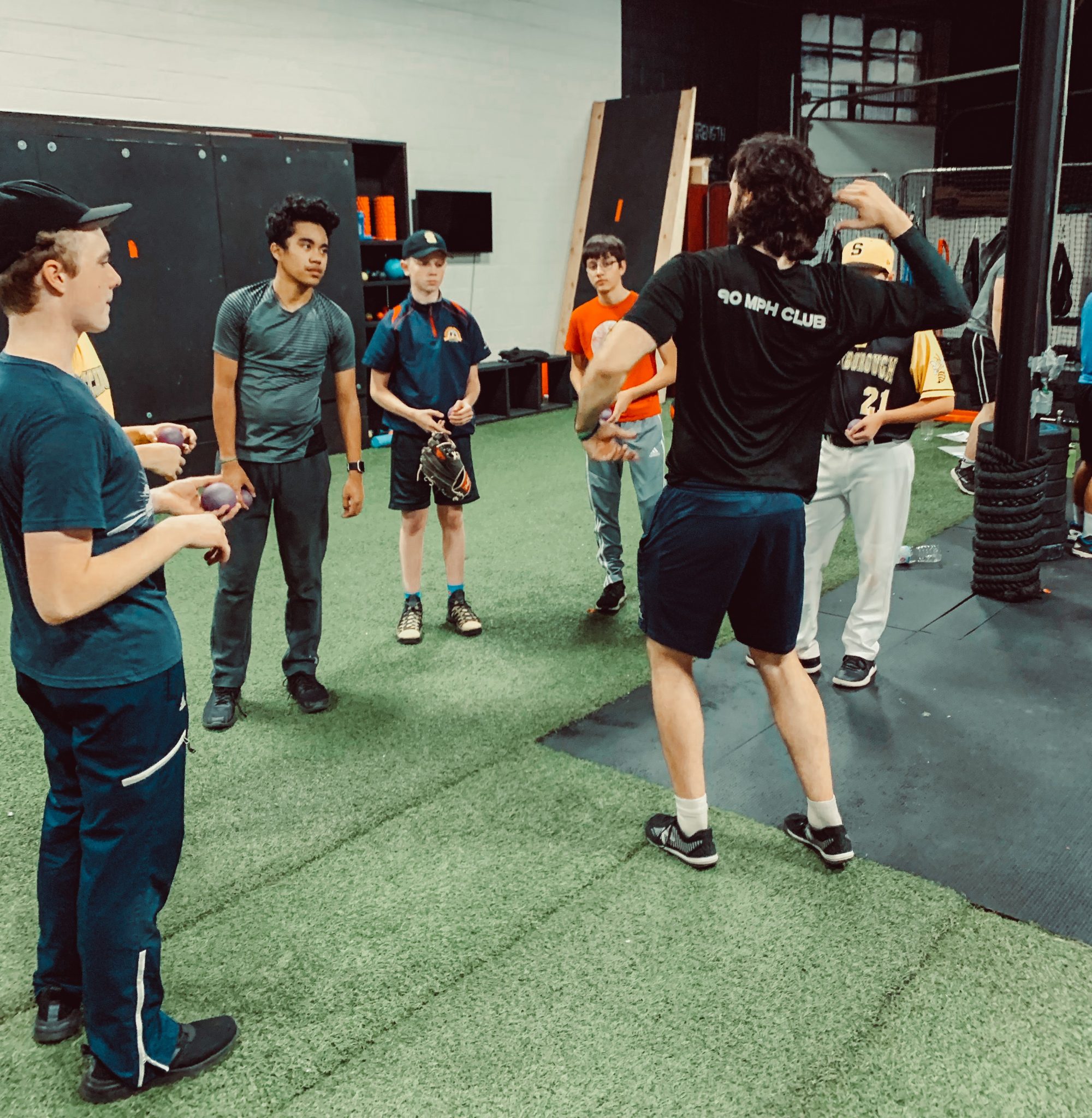 Age Appropriate Programming: Building off the assessment or the athlete's first two weeks of training, our coaches will use our findings to build individualized programs for each athlete's throwing and introductory strength training. 
pmpmStarting October 2nd and running through until the end of April, the Futures Program is a scaled-down version of our flagship off-season development program designed for High School athletes.
As a Futures member, athletes can choose 1 or 2 weekly training sessions where they will be guided through customized training programs for throwing, hitting, and introductory strength and conditioning.
Similar to the High-School version, sessions will be ~2 hours with the first half focused on skill development and the second spent in the weight room for strength training.
Designed for 13-15 year-olds, the Futures Program specializes in gamification to create a positive and fun atmosphere instilling a life-long love of baseball training.
Pricing
Part-time (1 session per week) = $200+tax monthly
Full-time (2 sessions per week) = $400+tax monthly
7 Month Full-time Commitment (Oct-Apr) = $360+tax monthly
*assessment included in monthly training fee. This is a training membership which operates similar to that of a gym. There will be no discounts, credits, or refunds applied for athletes that miss training sessions. For further questions on pricing please contact alex@baseballdevelopmentgroup.com
Training Times
Mondays, Tuesdays, Wednesdays, & Thursdays | 6:00pm – 8:00pm
Fridays | 7:00pm – 9:00pm
Saturdays | 2:00pm – 4:00pm
Program runs throughout the entire off-season. We are still accepting athletes, please contact us at info@baseballdevelopmentgroup.com and mateos@baseballdevelopmentgroup.com to register.