The most comprehensive youth training out there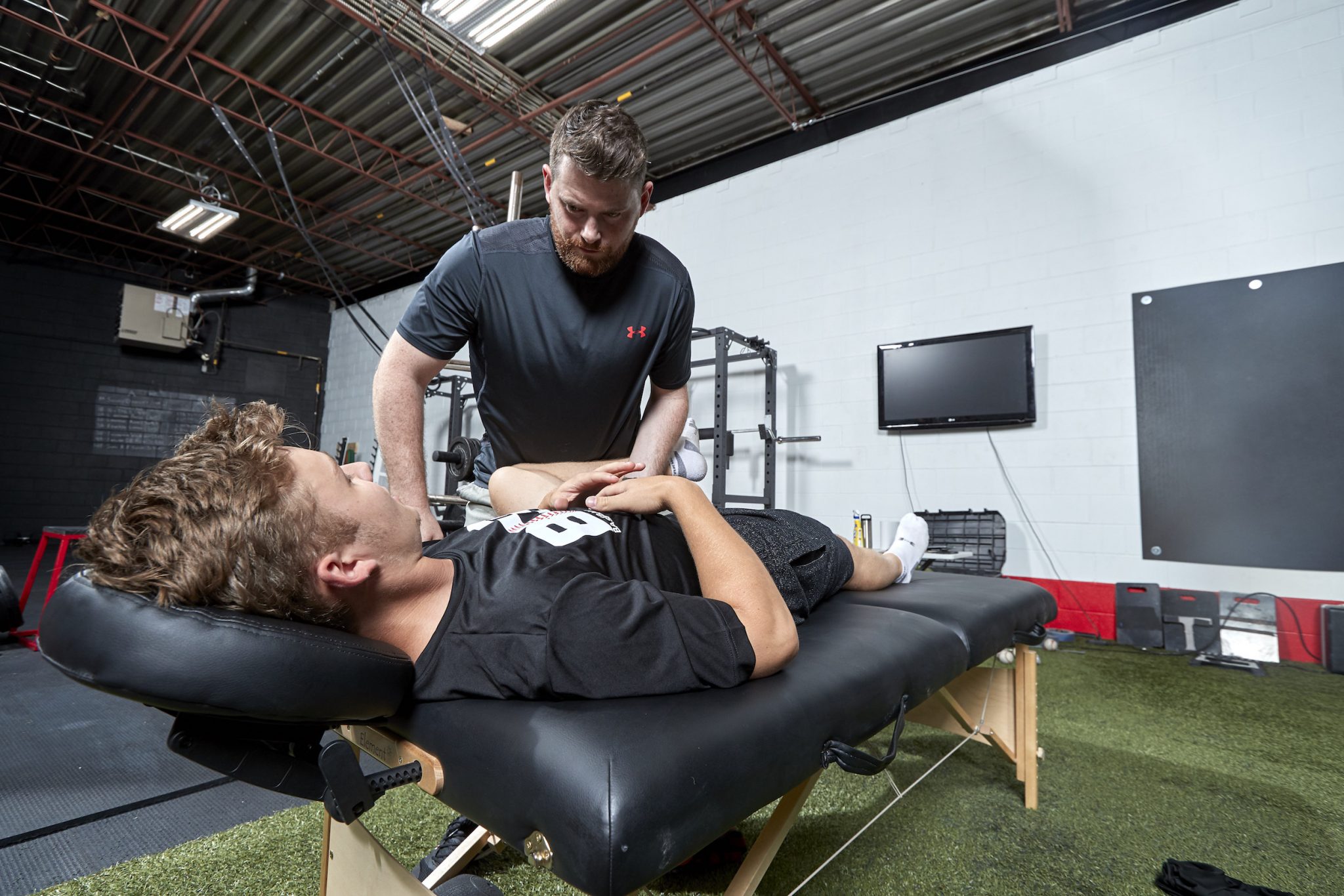 It all starts with a physical assessment: every player that walks into BDG to train undergoes a mandatory physical assessment. This provides us valuable information about their health, movement, and what drills they're able to perform. 
It all relates back to the simple question:
"Can your joints do what you're asking them to do?"
Pitching Assessment: Once we know that you're healthy and what your body is capable of, we'll use our 1000 FPS cameras to put you through our BDG Mechanical Assessment. On top of that, we'll use the Motus Sleeve to understand your workload and relative stress numbers.
All of the baseline information is used to understand where you currently are so that we can come back to it in the future!
Once that's all said and done, we can start to incorporate the right drills for you, introduce arm care basics, and have fun! 
The most comprehensive youth training out there
The Assessment starts with a physical examination as well to ensure that we know exactly what we are working with. 
Swing Assessments: the most comprehensive hitting assessment out there includes the usage of two key pieces of technology; the Blast Motion sensor and the HitTrax. 
The Blast Motion sensor gives us key information about how your bat moves, with key scores like Connection, Rotation, and Acceleration that can be compared to peer groups. 
The HitTrax provides us valuable information about where the baseball goes – the exit velocity, launch angle, distance travelled. 
Both of these tools are then used to figure out where you are, what you need to work on, and then used as a re-assessment tool to find out if you're making the right progress!
AVAILABLE TRAINING PACKAGES
(For prices please contact us by clicking the button below)
Come join the Baseball Development Group for our Youth Winter Training Clinics. Our coaches will prep you for the upcoming summer with the best instruction around and using some of the latest technology in baseball!
Proper warmup and recovery
Intelligent throwing progressions for the upcoming season
Proper throwing and hitting mechanics
8 players per group
Here are the available clinics. 
15 weeks starting January 10th
Fridays: Hitting (9-11u) 7-8pm 
Saturdays: Pitching (12-14u) 6-7pm
Sundays: Pitching (9-11u) 6:30-7:30pm
Sign up today, these camps will sell out!
Winter Youth High Performance
This winter, we will be launching a youth high performance program. Players aged 11 to 13 are invited to get a taste of what real BDG training is all about. 
Two days / week of training, including an introduction into the weight room. (1 spot remaining!)
For more information and to reserve a spot, please send us an email at info@baseballdevelopmentgroup.com
Looking for a one-off assessment to get the process started? We can work that out too and provide a follow-up hitting or throwing program based off your needs. All first time players require an initial assessment to serve as a baseline. 
INTERESTED IN TRAINING THE BDG WAY?