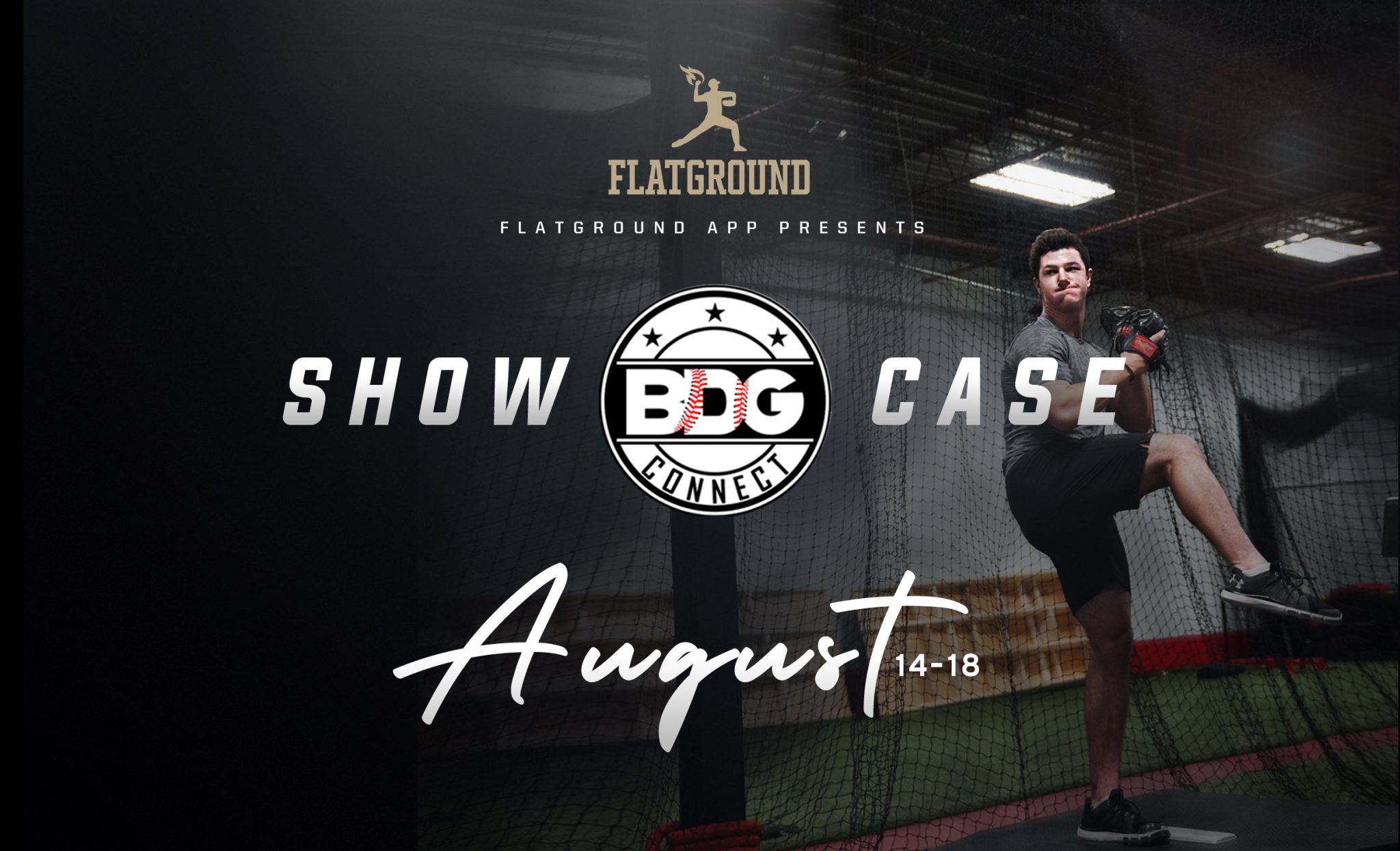 The BDG Connect Showcase isn't about flashing a radar gun on you, re-iterating what you probably already know, and pasting your info on a website. This is not your traditional showcase. It's much, much more than that. 
› Complete physical assessments, including a strength & conditioning combine, that will provide insight into how you move
› The latest technology to give greater depth about your skill set
› An instructional component run by 10+ NCAA schools for feedback and guaranteed exposure
› Player reports that provide critical feedback about what you need to do so that you can get better 
› And much, much more!
Open to all uncommitted 2020s, 2021s, and 2022s. Open to both players in Canada and the USA.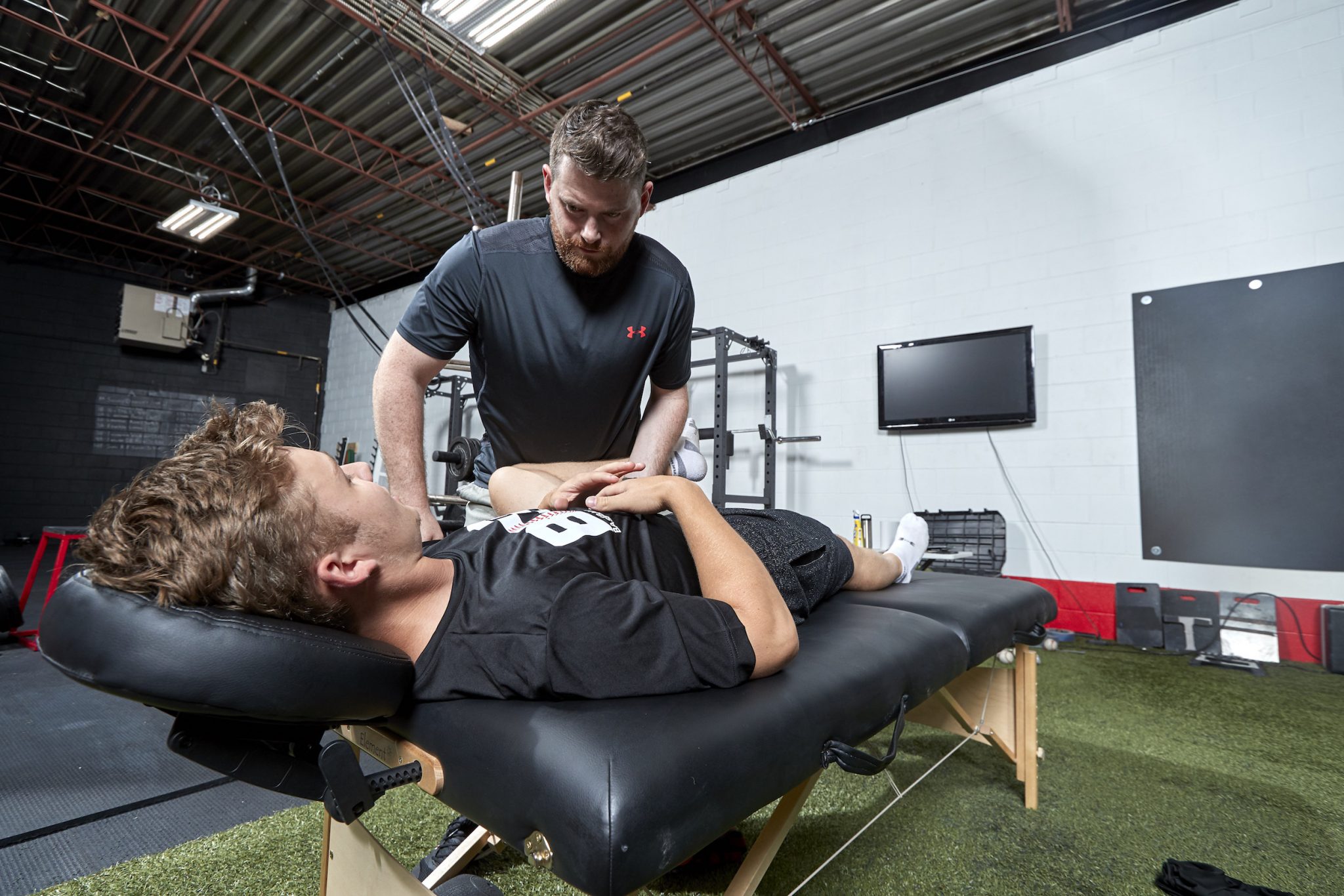 Players will undergo a comprehensive physical assessment that includes an orthopedic exam, Functional Range Assessment and movement screen that will identify limitations in mobility, stability and generate an overall movement profile. To learn more,  head here.
STRENGTH & CONDITIONING COMBINE
Our strength & conditioning combine will test your strength, power, and speed, allowing you to find out exactly where you stand from a physicality standpoint. Using force-velocity profiling and velocity-based testing, the combine will tell you what you need to prioritize in the gym.
Players will continue the evaluation process by performing their specific skill – with the latest technology. Pitchers will throw a bullpen wearing Motus Sleeves to measure arm stress, and throw with 1000 frames per second cameras and a Rapsodo Unit to objectively measure their pitches. Hitters will swing with Blast Motion sensors and the HitTrax to collect bat and batted ball profiles, respectively.  
After the assessments are completed the 'most projectable' players will partake in a 9-inning Showcase Game. In-game videos will be taken and college coaches will be attending to evaluate.
The remaining players will be a part of an instructional camp where college coaches will be teaching, coaching, and evaluating players at their positions.

30+ TOTAL EXPECTED CANADIAN AND US SCHOOLS
WHAT YOU GET AFTER THE SHOWCASE 
Each player will receive comprehensive reports that break down their assessment findings; their strengths, weaknesses, areas for development and recommendations to get better. 
You will also have a professional player dashboard created that will highlight your stats, videos, and relevant information. Something that you can be proud of sending to college coaches. 
Click PLAY to view a sample dashboard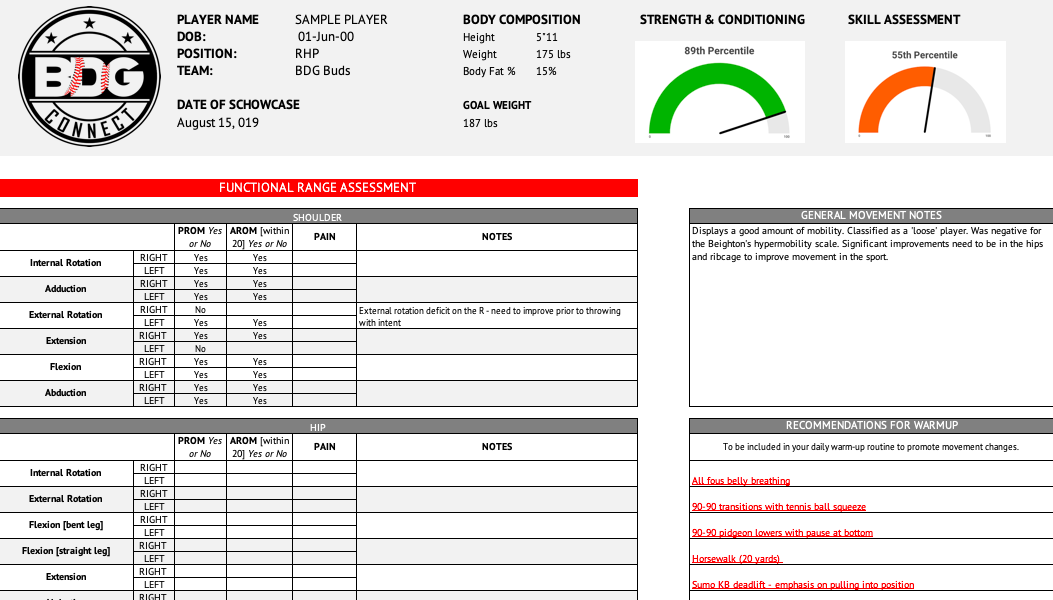 BONUS: Players who want to update their numbers can do so at BDG as a follow-up FOR FREE within 8 months of the event. 
Leverage our networks to gain expsoure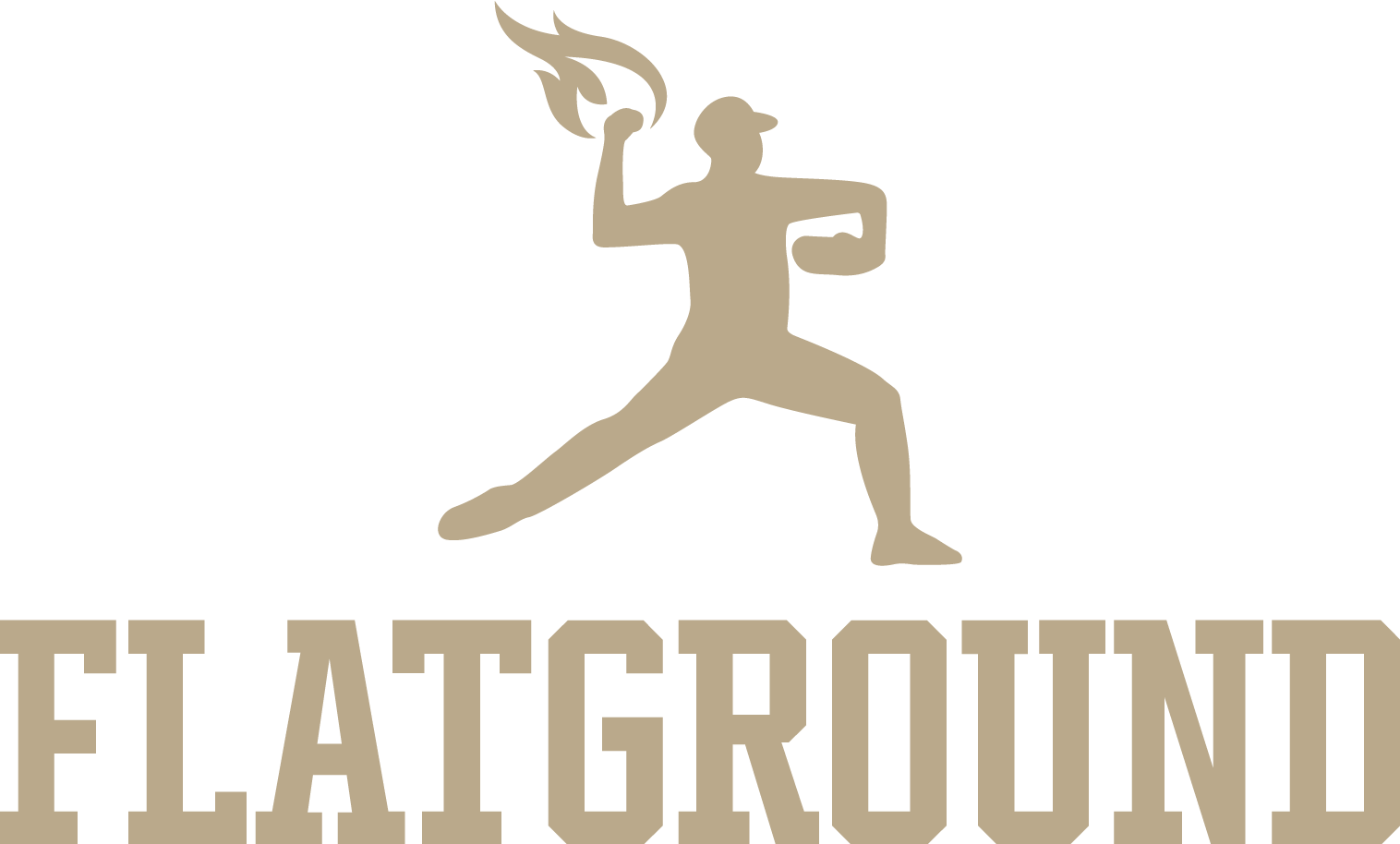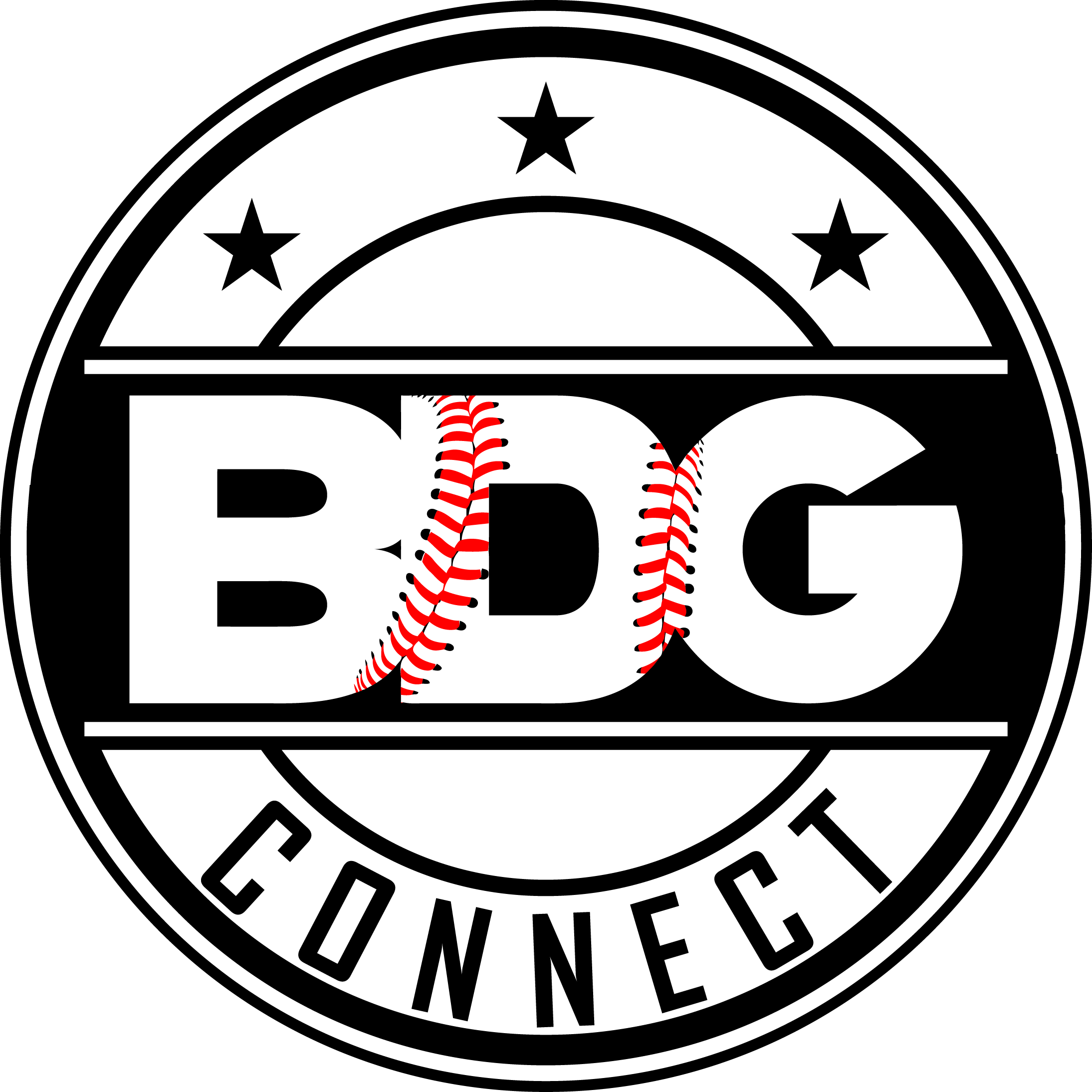 150+ BDG Connect Partnered Schools
Our working relationship with 150+ schools means automatic exposure to a number of NCAA DI, DII, DIII and NJCAA schools. 
150,000+ Social media Followers 
With the help of FlatGround App, we will get you in front of hundreds of other coaches. A process we've successfully used in the past to connect players with schools they'd other not have access to. 
We are now a perfect 5/5 using this process to find players a home; including two D1s, a top 5 JUCO, NAIA and even internationally. 
BIG BONUS: FREE BDG Speaker series
On Saturday August 17th we will be hosting a speaker series. We've brought in some of the best baseball minds in the world to showcase what they're working on, learning, and are excited about. You won't find a lineup like this at any point, or anywhere else, in Canada.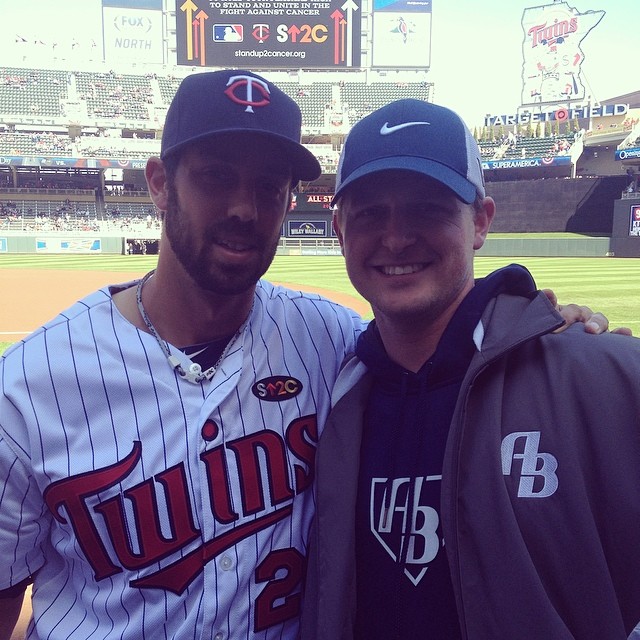 Founder TEWKSBARY HITTING
Bobby Tewksbary is the founder of Tewksbary Hitting, Hitting Daily, and AB Athletic Development in Nashua, New Hampshire. Considered one of the top hitting coaches in the world, Bobby's list of clientele include former MVP Josh Donaldson, AJ Pollock, Chris Colabello and a host of other MLB players and big time prospects. He's been on ESPN, the MLB network and serves as a consultant to a few MLB organizations.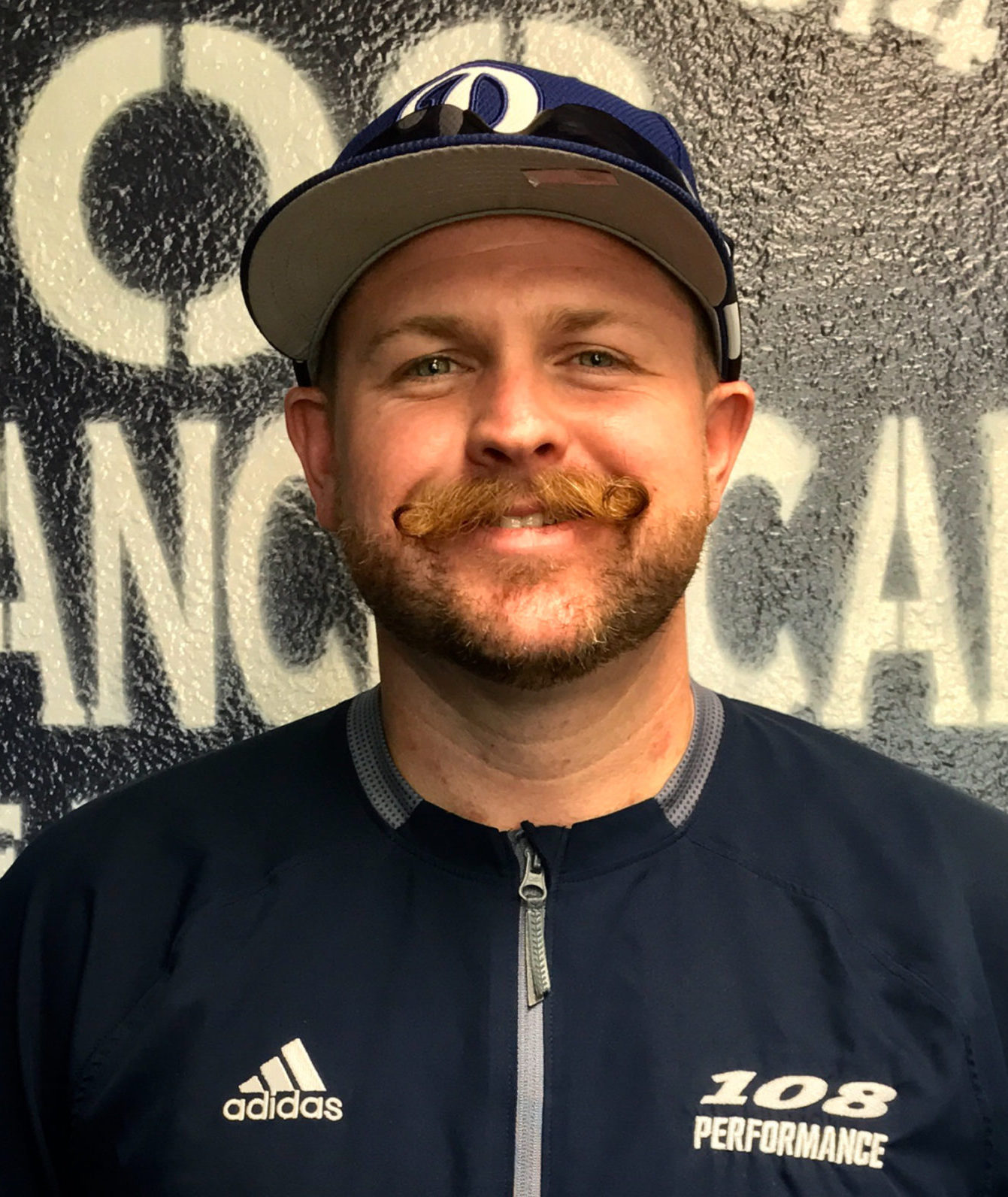 Eugene Bleecker is the Founder and Director of Player Development at 108 Performance, a Baseball research and training facility that was established to elevate players by cultivating an environment that nourishes their development process. Eugene and the 108 name have really made headway in the Baseball world, sparking some major interest and debates across multiple fields. The work they do is respected and referenced by some of the biggest names in Baseball and has led to consulting roles for Major League Baseball teams. 108 uses technology for player development in a way that is data influenced but results driven. They have arguably done the most important job that currently exists in baseball by figuring out how to marry the utilization of technology and data. Eugene recently released his new book, "Old School versus New School" that is garnering praise from the entire baseball community.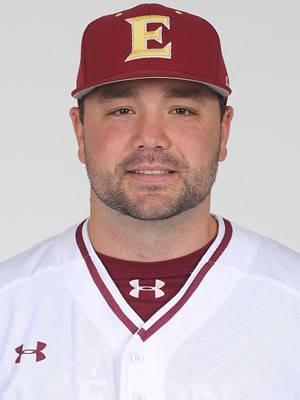 Elon University Pitching Coach
The Elon Phoenix had a big year in the 2019 MLB Draft, having three pitchers selected in the first 10 rounds (including a first rounder). Sean joined the Elon coaching staff in August of 2017 and serves as program's pitching coach following two seasons in the same capacity at UMass Lowell.  McGrath moved to UMass Lowell after one year as the scouting director for the Prep Baseball Report in New Jersey. He spent his time scouting and evaluating amateur prospects in the state and organized prospect events.  A native of Lyndhurst, NJ, Coach McGrath also served two seasons as the pitching coach and recruiting coordinator at Iona College.  McGrath earned his Bachelor's Degree in government and law from Lafayette College in 2012. You can click here for additional information on Coach McGrath.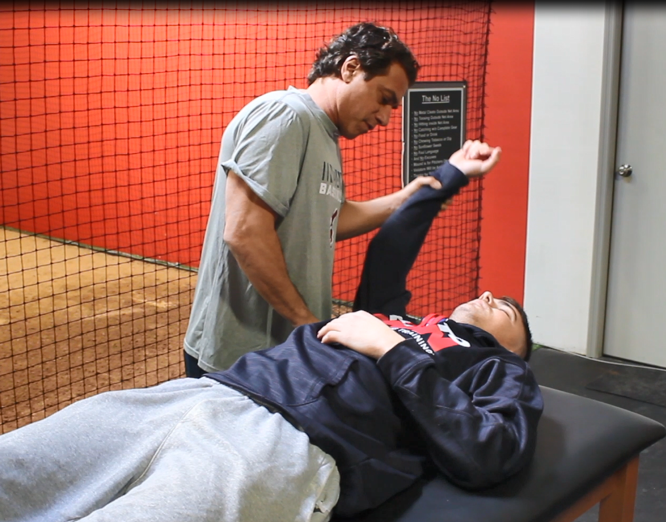 Owner Rockland peak performance (CSCS)
Nunzio is the owner and operator of RPP in New York, Co-Director of the Pitching Lab and serves as an Adjunct Professor at STAC university teaching "Theories and applications of Strength and Conditioning" as well as a writer and lecturer. For the past 10 years, he has been one of the most in-demand coaches/trainers in NY/NJ area working with players from the Twins, Angels, Yankees and Mariners organizations to name a few.  He speaks annually at clinics like Pitch-a-palooza, Be the Best and Inside Baseball as well as lecturing to students at Universities such as Springfield College, Cortland University and Penn State.  He has done extensive baseball mentorships with Eric Cressey of Cressey Sports Performance, On Base U as well as programs with Mike Boyle (Olympic Men's Ice Hockey, Boston Red Sox) and written articles for such publications as "Inside Pitch Magazine"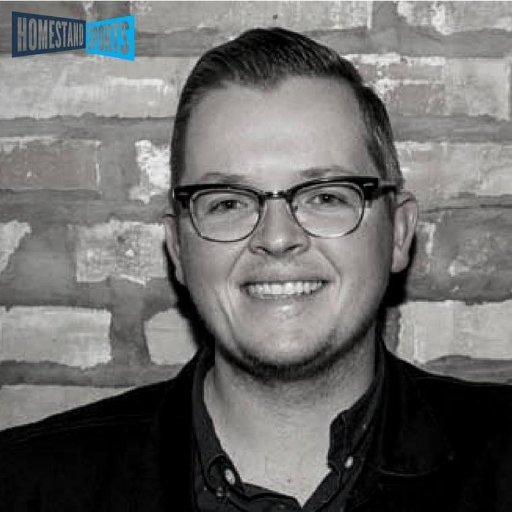 Dr. Michael Sonne is the Research Director at the Baseball Development Group. He is an adjunct professor at Ontario Technical University and Brock University, where he and his students evaluate pitching mechanics, workload assessment, and the precursors for peak baseball performance. Mike has written for Fangraphs, The Hardball Times, Baseball Prospectus, and The Athletic, while appearing on many PitchTalks events. Mike has consulted for numerous MLB teams surrounding the evaluation of workloads using the Fatigue Units metric.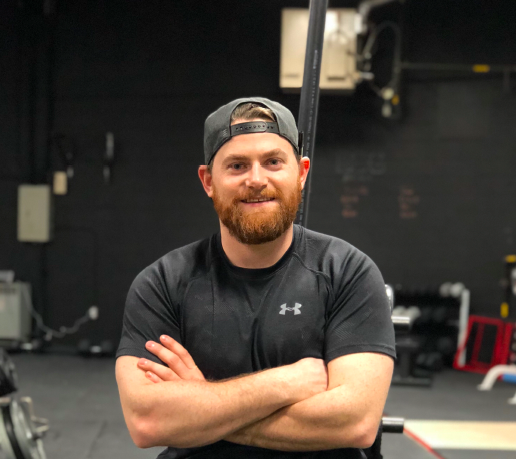 owner, director of player development at bdg
Dr. Stephen Osterer is the owner and Director of Player Development at Baseball Development Group (BDG). After studying neurobiology at Cornell University, Dr. Osterer went on to receive his Doctorate in Chiropractic while simultaneously building a strength & conditioning career. Out of necessity, BDG was founded to provide an athlete centered model of development that integrates the scientific process directly into its training methodology. Capable of wearing multiple hats, you can find Stephen working as a strength coach, tinkering with pitch design, or providing performance therapy at any moment in the facility. This unique perspective, and the results that have come with it, have garnered attention throughout the baseball world, resulting in Dr. Osterer speaking at numerous baseball conferences and events internationally.
The Speaker Series will be free for Showcase attendees and any visiting college coaches!!! Come for the presentations, stay for the talent. 
If you aren't a college coach or attendee you can still come! To cost of the event for $25. You can register here:
Who can attend: Open to all uncommitted 2020s, 2021s, and 2022s. Open to both players in Canada and the USA.
When: August 14-18th, with specific dates for each component.
*** If you can't make Wednesday thru Saturday for assessments please email us so we can set up other dates! ***

Where: All of the pre-showcase assessments will take place at Baseball Development Group. The Showcase game and Instructional Component will take place at Casey Cosgrove Field.
Cost: Now only $175!
  SPACES ARE VERY LIMITED and will be first come first serve until we're full. 
College Coaches looking to attend
If you're interested in attending any of the event (showcase or speaker series), please sign up below to receive important information regarding itineraries, player profiles, discounted rates on hotels & car rentals and much more.
Frequently ASked Questions
How is this different than any other Showcase?
You can think of this Showcase as not just an opportunity for you to get exposure but a chance to find out HOW to get better. If you're put in front of 100 schools, which you will be, and no one reaches out to you, then you're just not up to par for what they're looking for. The difference between BDG Connect Showcase and everything else is that we're going to tell you what you need to do to get better! No one else in the world is doing this.
What if I only want to do the Showcase day?
Players are able to skip the assessments and just come to the showcase if they prefer (not ideal). 
What if I can't make it up for all of those dates?
Players are welcome to perform components of the showcase prior to the event at a time that is mutually convenient. For example, pitchers are able to throw the week before if that works best for their schedule. With that said, we cannot guarantee mutually agreeable times. Players are also able to skip the assessments and just come to the showcase if they prefer (not ideal).
How is social media and FlatGround going to help me land a school?
It's 2019 and players can significantly leverage social media to help bolster their recruiting efforts. Using FlatGround App to post and retweet your videos and draw attention to the event, allows athletes to gain exposure to schools they'd otherwise not have access to. We've used FlatGround App successfully five times in the last four months and got hundreds of schools reaching out and ultimately five signings. It works. 
With that said, this Showcase guarantees exposure — not that you're going to get recruited. The beauty of it is, however, that if you don't get contacted by schools, you'll have feedback from us about how you can get better!
Is this Showcase only good for players looking to go Division I?
The Showcase was put together to help players get exposure to a wide range of schools, from DI and JUCOS to Canadian schools. It is not exclusively for the DI aspiring player. Moreover, one of the main driving points for the existence of this event is to provide feedback so that players can develop the tools to get where they want to go. 
Can I attend if I am not Canadian?
Yes! Our Showcase is not exclusive to Canadian players are we welcome in players from out of country.
Can I register as a pitcher and position player?
No. Players are restricted to choosing either showcasing as a pitcher or a position player. Players are able to declare multiple positions (OF / 3B).