Baseball Development Groups summer training program was created to offer an alternative to 'just playing games.' Players will train throughout the week, faceoff against each other, and spend the time developing.
What the College Summer Program Looks Like
THE ASSESSMENT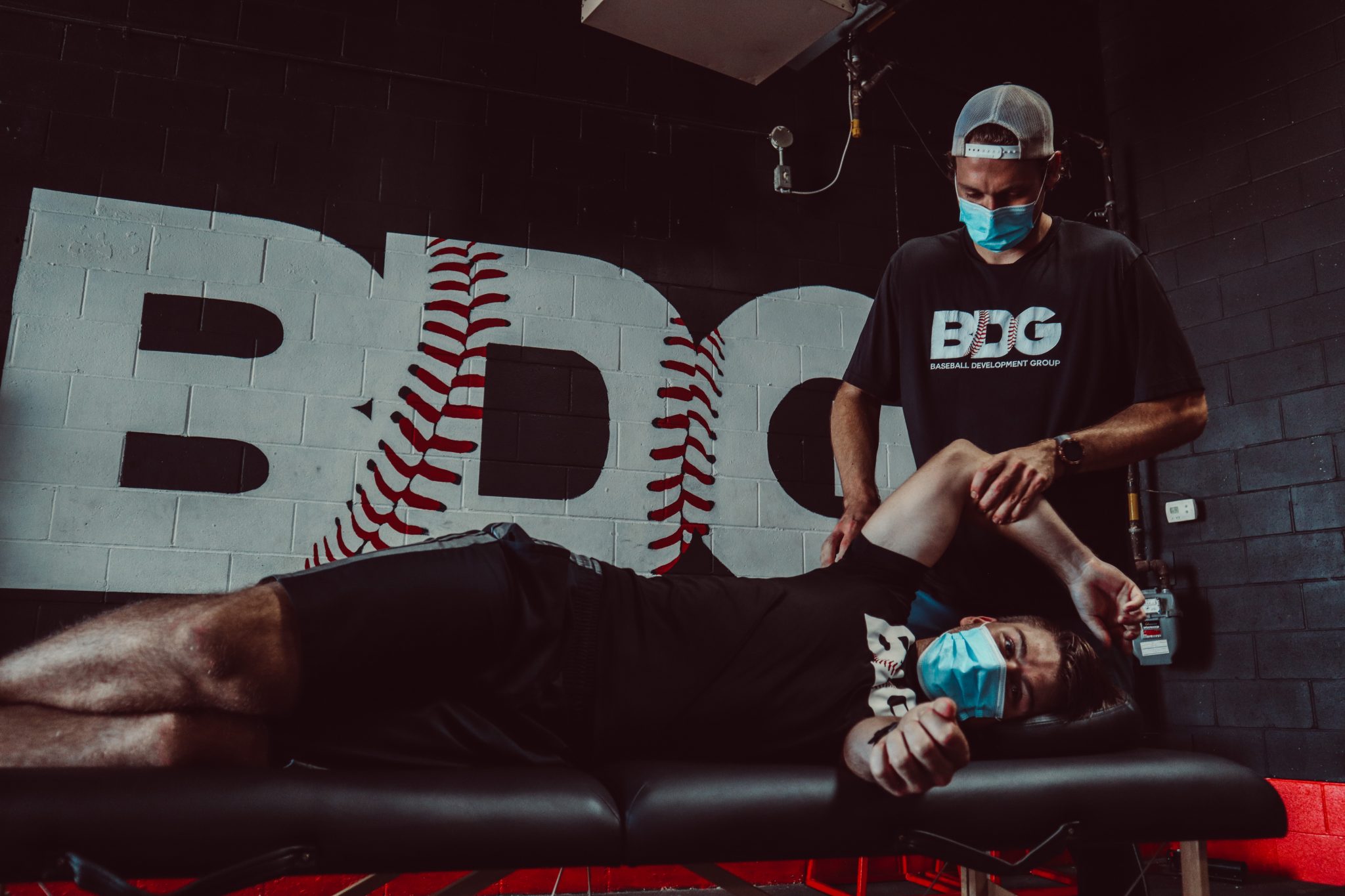 Comprehensive Physical Assessments: the first step is to create a very clear picture of where you currently; what movement restrictions you have and where your joints could use some work. We first use the Functional Range Assessment to zoom in on your joint heath. Then, our BDG movement screen gives you a hyperfocused view of how you use what's available to you. 
Strength & Power Testing: using a variety of power, strength and speed assessments, we can then build out your physical strengths, weaknesses, and begin to create a roadmap to success. Things like VBT (velocity based training) testing and RSI testing give us further insight into what you need specifically.
Pitching Assessment: if you're a pitcher, you'll go through our BDG pitching assessment to identify potential mechanical flaws, use a Motus Sleeve to understand your workload and relative stress numbers, and Rapsodo pitching to check out your arsenal.   
Hitting Assessment: hitters will have their swing and performance metrics analyzed with Blast Motion sensors and HitTrax. Reports generated from these tools with help guide your daily routine and what needs to be worked on.
Individualized Training Plans: our assessment guides the training process, creating individualized routines for each player. Throwing, hitting, and lifting.
Live ABs:  each week we schedule live at-bats for our guys to finish off the week. Players will get real-time feedback from the Rapsodo and HitTrax, and the ability to download and go over their reports. It's the perfect way to roll into the weekend.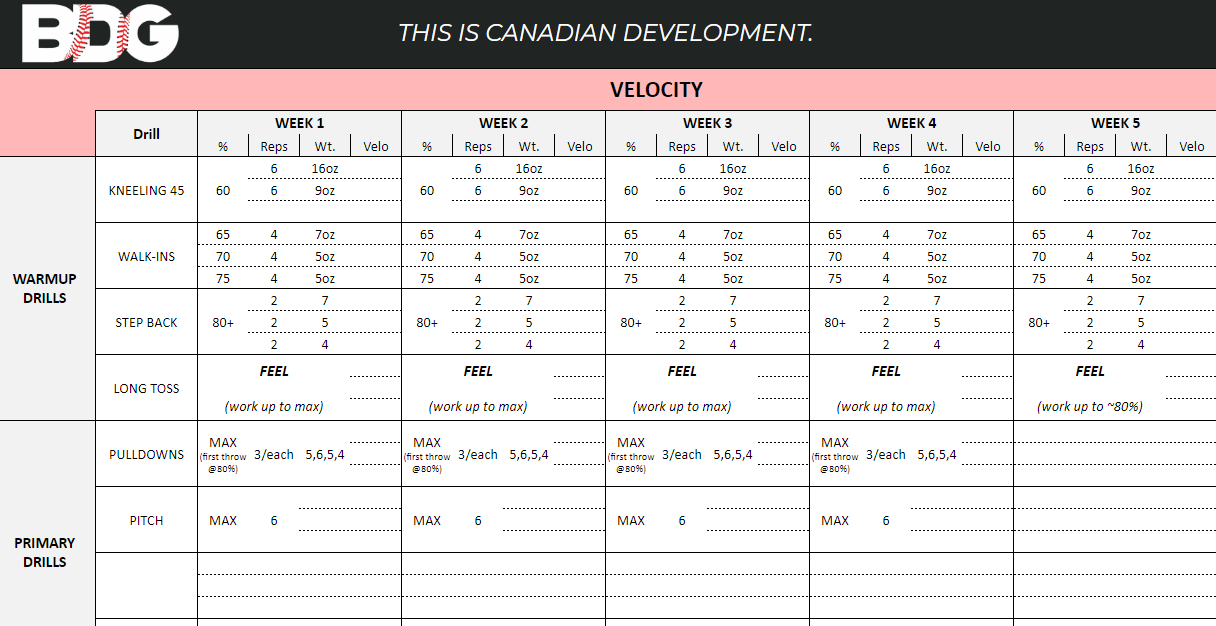 Performance Therapy: mixing soft tissue therapy, check-ins, and manual modalities to improve the skill acquisition process, monitor training, and improve overall. At BDG, we actively integrate treatment right into the training model.    
TRAINING PACKAGES AVAILABLE
Unlimited*
+ Comprehensive Assessment (one-time fee)

+ Unlimited weekly training sessions (read below for COVID-19 changes)

+ Individualized monthly programming

+ Weekly live-abs
Semi-Remote
+ Comprehensive Assessment (one-time fee)

+ 1-2 days of in-person training + programming for at-home (read below for COVID-19 changes)

+ Individualized monthly programming

+ Weekly live-abs
* Upon registering for the college summer program you will be asked to select a timeslot throughout the week that works best for you. Until COVID-19 restrictions lift, you will not be allowed to attend a timeslot other than your own.
View the full list of reopening guidelines here.
"Last summer I came to BDG with shoulder discomfort and not being able to compete. I left pain free and sat 90-92 on pro scout day in the fall. BDG's the place to be"
– Ryan Giberson, RHP Seward County CC
"After a disappointing freshman season plagued with injury, I signed up for BDG's summer program. Three months later, I returned to school pain-free and throwing harder than I ever had, having learned how to take care of my body and maximize my performance, thanks to the individualized training and state of the art technology available at BDG"
– Jonah Offman, RHP Johns Hopkins University
DON'T WASTE THE SUMMER. SPACES ARE LIMITED.