The BDG Summer Camp camp is here! Our enthusiastic and engaging coaching staff are here to create a fun and unforgettable environment for players to groove the fundamentals, enhance their skills, and compete in games along the way. The camp is held in our 5,500 square foot facility where players are able to use some of the cool technology that we have to learn, practice, and improve their baseball skills. 
Camp is open to players aged 8 to 13 years old and runs for the last two weeks of July and the first week of August. Hours of operation are 8:30am to 3:30pm with extended pickup options until 5pm. 
Week of July 22nd & Week of July 29th.
For all players aged 8 to 13 years old (born in 2006 to 2011) looking to improve the fundamental skills of throwing, fielding, hitting and catching. Players will also get an introduction to speed, agility, and arm care exercises – a foundation for the future of being an elite player!
OBA Championship Prep Camp (very limited availability)
Week of August 5th
For all select and rep players aged 9 to 14 years old (born in 2005 to 2009) who need that last little push to win a championship. Players will go through a full skill evaluation, an intensive week of drill work, practice, and competition. Our top of the line instructors will ensure that you are peaking for the most important time of year – city, provincial and national championships.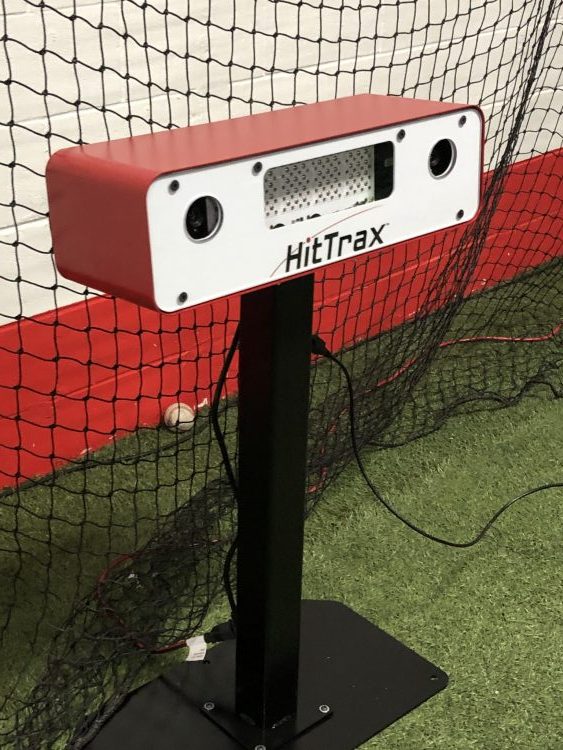 Experience our spacious 5,500 square foot, state of the art baseball training facility.
Use the latest technology in baseball, including the HitTrax to see progress and compete throughout the week. 
Engaging instructors, who have collegiate and professional experience are here to provide the best possible experience in a safe and fun environment. 
Progress reports! Find out how you did throughout the week and what areas need improvement. 
Flexible hours: standard hours are from 8:30am to 3:30pm with early drop-off and extended pick-up options (until 5pm!)
A typical day at BDG Summer Camp
8:30am – Arrival, overview of the day, warmup.
9-11:30am – Split into groups; speed / agility & skill work
Noon – Lunch and Video Review
12 – 2pm – Splits to groups; speed / agility & skill work
2 – 3pm – HitTrax competition & games
3 – 5 – Video review & Extended pickup
| | |
| --- | --- |
| 8:30am | Arrival, overview of the day and warmup. |
| 9:00am – 11:30am | Split into groups; skill work, speed / agility |
| Noon | Lunch and video review |
| 12:30pm – 2:00pm | Split into groups; skill work, speed / agility |
| 2:00pm – 3:00pm | HitTrax game |
| 3:00pm – 5:00pm | Pickup |
We've got multiple options for players looking to attend more than one week. (Fees listed below do not include HST)
| | | |
| --- | --- | --- |
| | GENERAL CAMP (July 22nd, July 29th) | OBA PREP CAMP (August 5th) |
| One Week | $275 | $325 |
| Two Week | $525 | $550 (OBA + 1 General) |
| All Three Weeks | $800 | $800 (OBA + 2 General) |
 SPEND THE SUMMER WITH BDG